Postage-paid Product

The New smartpac
We have made it even better! smartpac is now made using recycled materials, making it more sustainable for our planet.
smartpac is a postage-paid packaging for you to send anything directly to your recipient's letterbox, with tracking for that peace of mind.
Available in 3 sizes, pack as much as you want for one price.
A convenient, environmental-friendly mail solution – all you need in one smartpac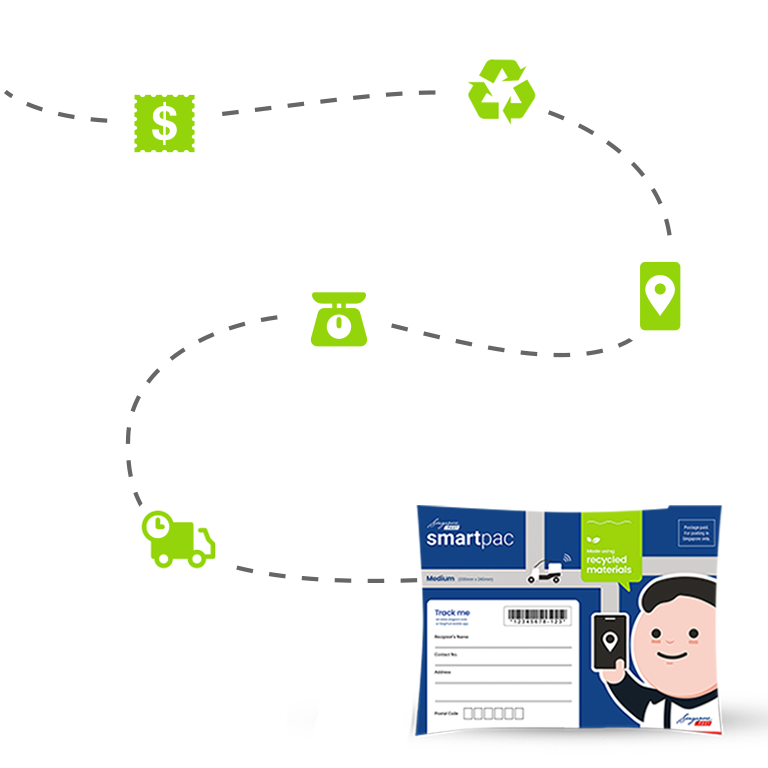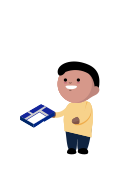 Buy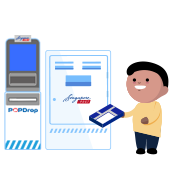 Send
Fill in the details on the smartpac. Drop-off at any SingPost posting box, post office,
POPStop
or POPDrop.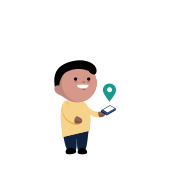 Track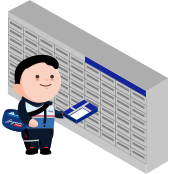 Receive
Your smartpac will be delivered to the letterbox within 2 working days*.
Sizes Available
No weight limit
Add on bubble wrap for the extra protection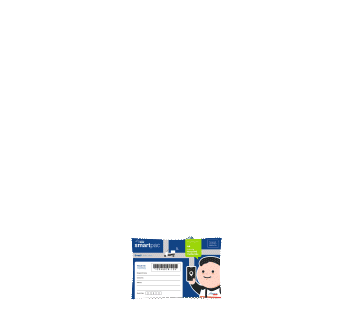 smartpac Small
(pack of 10)
$22.00
Dimensions:
220mm x 150mm
smartpac Medium
(pack of 10)
$22.00
Dimensions:
330mm x 240mm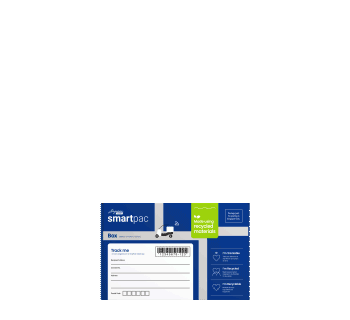 smartpac Box
(pack of 10)
$32.00
Dimensions:
300mm x 190mm x 65mm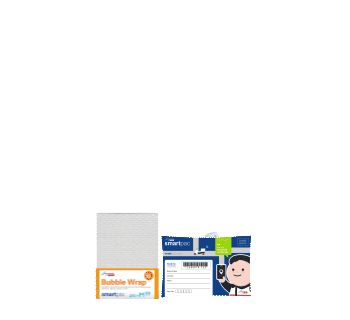 smartpac Small
Enhanced Bundle^
(pack of 10)
$24.00
Dimensions:
220mm x 150mm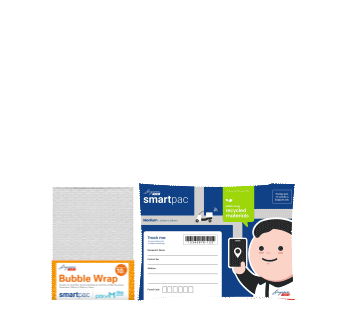 smartpac Medium
Enhanced Bundle^
(pack of 10)
$25.00
Dimensions:
330mm x 240mm
Notes:
- Prices are inclusive of prevailing GST
- SingPost reserves the right to reject any non-conforming package
- Loose pieces are available for purchase at all post offices, subject to stock availability
^ Available only on our online channels (shop.singpost.com/Qoo10/Shopee)
* If posted by collection time:
Within CBD: Mon - Thu: 7pm & Fri: 8pm (excluding public holidays)
Outside CBD: Mon - Thu: 5pm & Fri: 6pm (excluding public holidays)