Return purchase to retailer
Shop with a peace of mind and with a hassle-free returns process. If you see our ezyReturn label in your package, here's what you need to do:
Pack your items and stick the ezyReturn label on your parcel.
Drop your parcel off at any Post Office counter or POPStations.
How It Works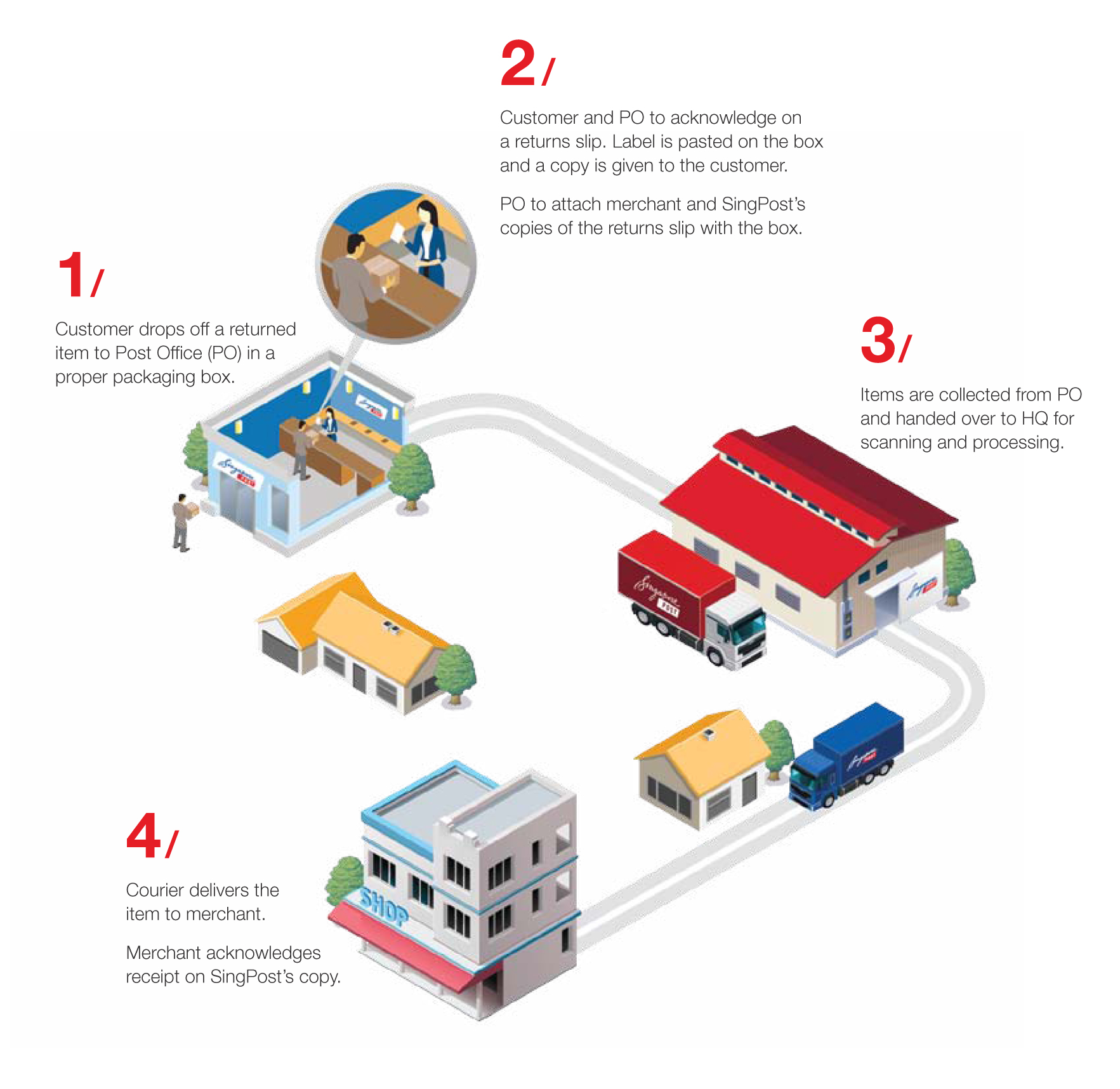 Returns for business
Having a consumer-friendly returns policy has proven to go a long way in winning and attracting repeat customers. Speedpost's ezyReturn ensures that your returns processes run like clockwork, 24/7.
Allow your customers to take charge of their return by allowing them to drop it off at their convenience during the returns validity period at more than 210 touchpoints in our network of POPStations and post offices islandwide. Your customer is also kept informed every step of the way. With the returns slip and label, they can track the status of their returns – from pick up until it gets returned to the merchant.
How It Works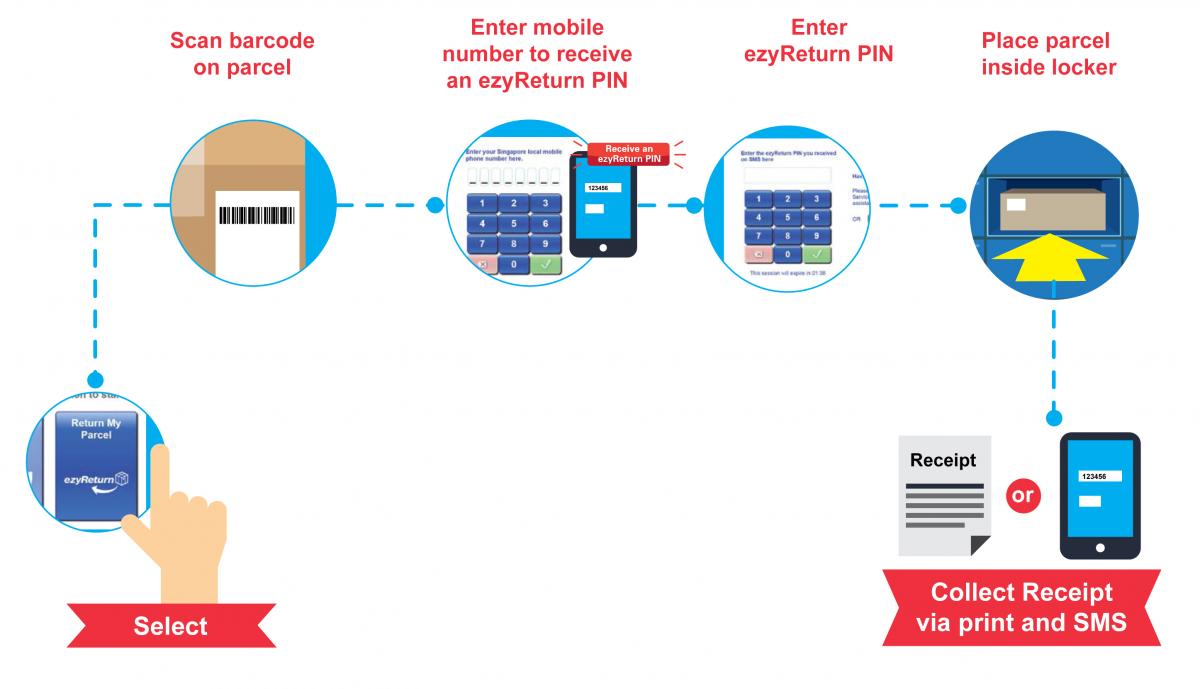 Delivery & Returns (Outside of Singapore)
We are your one-stop business shipping partner – delivering to over 220 countries worldwide. Expand your business both locally and globally, and boost customer satisfaction with speedy deliveries and returns service.
For businesses out of Singapore, we offer delivery & shipping solutions in New Zealand, Australia, Malaysia, Thailand, Hong Kong, Taiwan and Indonesia. We also offer domestic delivery & shipping solutions for businesses in South Korea.